Things to Do near Ferguson, MO
Nantucket Gardens, located in beautiful Ferguson, MO, is the perfect place to call home. Ferguson is located in the greater St. Louis metro area and is full of great entertainment, dining, and shopping options. Whether you are looking for energetic places to go for a weekend night or relaxing ways to spend an afternoon, Ferguson has great options for you. Our pet-friendly apartments are conveniently located just minutes from wonderful entertainment and restaurants in the area. Check out our list of exciting entertainment and delicious dining below!

TOP 5 PLACES TO GO IN FERGUSON
Fort Belle Fontaine was built in 1805 and was the first US military installation west of the Mississippi River. The park was established in 1986. It is made up of 305 acres with 4 main areas: The Missouri River, Bell Fontaine Spring, Coldwater Creek, and 50 acres of upland prairie and wetlands.
Enjoy a peaceful day surrounded by nature and history at Fort Belle Fontaine. Observe the historic brick architecture, see where early settlers explored, or enjoy a peaceful walk on the 3-mile Lewis and Clark trail. Guided tours are also available for groups of up to 25. Visit the Fort Belle Fontaine website today to learn more about the site's rich history or to make your tour reservation.
13002 Bellefontaine Rd St. Louis, MO 63138

The Saint Louis Galleria has a unique mix of specialty shops curated to delight everyone that you may be shopping for. The Galleria features stores including Dillard's, Nordstrom, Cardinals Clubhouse, Foot Locker, and many more. What would a mall be without great food options? You can find sit-down options including The Cheesecake Factory and California Pizza Kitchen or quicker options like Panda Express, Saint Louis Bread Co, and more.
The mall also hosts events and is home to the Galleria 6 Cinemas movie theater, so, even if shopping isn't your thing, the Galleria has great options for you! Make sure to check out their website before you visit for the latest events, movies, sales, and more.
1155 Galleria St. Louis, MO 63117

You won't want to miss out on the St. Louis Zoo! The Zoo is home to about 500 different species of animals, with a total animal count of over 14,000. They have risen to worldwide fame for their innovative approaches to animal care, conservation, research, and education. With 90 acres full of exhibits, attractions, shopping, and dining, there are options to entertain even the pickiest of visitors.
The St. Louis Zoo also offers in-person and virtual educational programs for all ages, from pre-school to adults. The zoo is also one of the few free zoos in the United States, meaning that you can visit over and over again! Be sure to check their website regularly for program announcements, event calendars, and educational content including live webcams.
1 Government Dr St. Louis, MO 63110

For a peaceful oasis in a bustling city, be sure to check out the Missouri Botanical Garden. The Gardens have a mission to "inspire and educate about the benefits of being good environmental stewards." Their 79-acre display includes historic architecture, the world's largest collections of rare and endangered plants, a geodesic conservatory dome, and much more. In addition to beautiful flora displays, the Missouri Botanical Gardens offers youth programs, adult classes and workshops, special events, and more.
The Gardens also have an area specially designed with your children in mind. With great educational opportunities and fun areas to explore, the children's garden is the perfect place to introduce the youngest members of your family to the significance of plants and nature. For up-to-date hours and events check out their website below.
4344 Shaw Blvd St. Louis, MO 63110

The Campbell House Museum was built in 1851 in the Lucas Place neighborhood. The house was the home of fur trader and entrepreneur Robert Campbell and his family from 1854-1938. Housed in this beautiful museum, you will find furniture, paintings, clothing letters, and more that Campbell owned during his time living in the house. The Campbell House Museum is a fascinating way to learn about life in St. Louis in the 19th century.
The museum also hosts events and tours and has a shop available to bring home replica artifacts. Be sure to check out the Campbell House Museum website today to learn more about the house's history, see volunteer opportunities, and find upcoming events.
1508 Locust St St. Louis, MO 63103

TOP 5 AMAZING PLACES TO EAT IN FERGUSON
There are a variety of great restaurants located in the Ferguson, MO area. Be sure to try out all of these restaurants and more while you are living at Nantucket Gardens.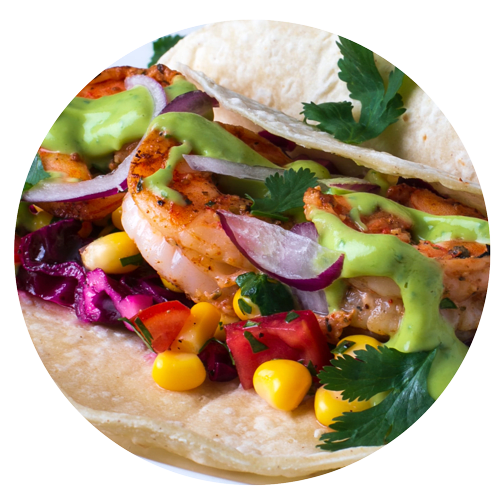 Cathy's Kitchen is an American restaurant that aims to bring dishes from across the country to St. Louis. Cathy has traveled the country looking for unique dishes to share with a personal touch. The menu at Cathy's has options inspired by dishes from Texas, Chicago, New Orleans, California, and more! The kitchen also has two signature hot sauces that can be added to any dish or brought home by the bottle. No matter what style of food you're craving, Cathy will serve a meal that will satisfy you. Check out the menu for Cathy's Kitchen or order for delivery today.

Ferguson Brewing Company has been serving the Ferguson area since 2010. The snug, but efficient, brewery operates on a 20-barrel system that maintains 8 year-round selections and rotating seasonal beers. The brewery has indoor and outdoor seating selections that are perfect for your next dinner or happy hour. Ferguson Brewing has great food options to pair with your beer. From appetizers and salads to burgers and signature entrees, Ferguson Brewing has meal options for all appetites. Check out their website below for their full menu, specials, and happy hour deals.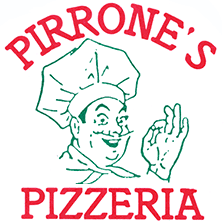 Pirrone's Pizzeria is perfect for your next pizza night! While Pirrone's does specialize in pizza, they have other great Italian dishes including pasta dishes, Italian sausage, meatball sandwiches, and much more. They make their sauces, dough, hamburgers, meatballs, and sausages in-house every day, so you know that you are getting the freshest meal possible. Pirrone's offers dine-in, carry-out, and private party banquets upon request. View their menu online today and plan your next pizza night!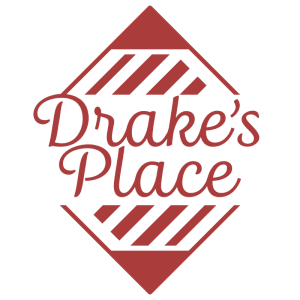 Drake's Place Restaurant & BBQ Smokehouse specializes in "entrees made with you in mind." Drake's Place opened in 2014 and has been a local favorite ever since. From pasta and steaks to smokehouse styles meats and sandwiches, Drake's Place has food options that will make everyone happy! With sauces made in-house and a reputation as the best wings in town, Drake's wings are a must-try. Drake's Place has even been visited by celebrity Chef Robert Irvine of the Food Network! Visit their Drakes today to see why the St. Louis Post raves about the restaurant.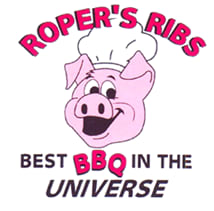 Roper's Ribs is a family-owned ribs restaurant that has been serving delicious St. Louis BBQ for over 20 years! Their nationally recognized food has even been voted the "Best Barbeque" in Steve Harvey's National Hoodie Awards and "Best Barbeque Place" by Hillshire Farms. The meat at Roper's is hand-rubbed with a special spice blend and smoked for 12 hours. In addition to their famous ribs, Roper's serves traditional barbeque favorites including brisket, hot links, pulled pork and chicken, and much more. Roper's can also cater your next party! Check out their website today to see their award-winning barbeque menu.

Testimonials
Awesome job maintenance for fixing the bathroom sink and in a timely manner :) Great office staff. The office staff is pleasant. Thanks for putting me in the building I am in. My neighbors are all nice and respectful. Glad to call this place home, and it feels like home.

- Google Review
I'm so happy to call this place home !! The staff is so professional and responsive!! Such a great area !!

- Google Review